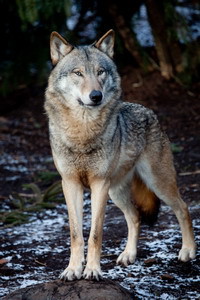 We are proud to offer the very best quality Native American Art, Pottery, Artifacts, and Kachina Dolls.  We specialize in replica artifacts made by members of the Navajo, Cherokee, and Creek cultures.  All genuine reproductions are handcrafted in the American Southwest and come with Certificates of Authenticity.
Please Note!  We ship within 1 -2 days of order placement!
Our selection of artifacts include Arrows, Quivers and Bows.  All are handmade, intricately decorated in feathers, beads, leather, fringes, etc.  We have a large variety of working Pipes ranging from tiny Mini-Pipes to elaborate Ceremonial Pipes beautifully crafted and decorated.  You can find wonderfully crafted Ceremonial Rattles by the Navajo, Cherokee, and Creek Indians.  There is also a large selection of Medicine Bags and Pouches, as well as Handbags fashioned by artists from the Cherokee, Navajo and Yaqui cultures.
Other artifact categories include Lances, Ceremonial Shields, Trail Markers, Dance Sticks, Prayer Fans, Hatchets and Tomahawks, Drums, Flutes, Knives, and miscellaneous items such as Cradle-boards, Dream-catchers, Coup Sticks, Medicine Wheels, etc.
Grey Wolf Trading Post also has a separate section for Navajo Kachina Dolls and another section for Horsehair Pottery.  The Kachinas, beautifully fashioned in bright colored feathers, fabric, and beads, are great collectible pieces.  All of our Horsehair Pottery is handcrafted by Master Potters in Arizona and New Mexico and comes with Certificates of Authenticity.
So, take time to browse our site and come back often as we are constantly adding new items.  Just click on any of the categories to the left or any of the major section images below.
We are confident that you will find our selection of Native American Artifacts, Navajo Kachinas, and Horsehair Pottery to be of the highest quality and exceptional examples of Native American Culture and Artistry, and a welcome addition to your collection.
Click on any Image Below to Enter a Category Page.