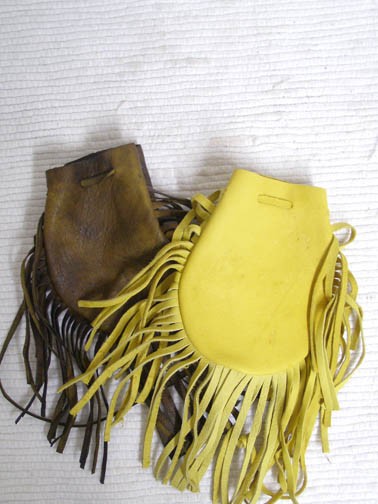 Traditional medicine bags often contain something from the plant, animal and mineral domains as well as something of personal importance. The bag can be worn or carried. What the bag contains is good medicine for the individual who carries it. This antiqued medicine bag with tie closure was created from deer skin. The strap is approximately 30 inches long.

See Images below for additional views.

Features:
Dimensions: Bag 3.5″ long x 4.5″ wide

Price: $59.95
Price includes shipping!
Additional Views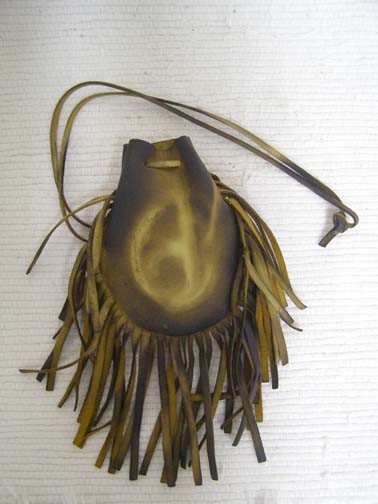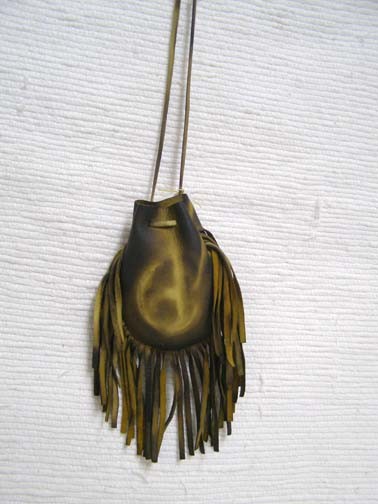 The Native American Indian Artists use only genuine feathers, furs, bones, beads, leather, wood, stone, etc. in the making of each work of art. There is nothing artificial used unless it is required by law. No parts of animals such as bones, feathers, etc. are from any animals considered endangered. The feathers used are from Wild Turkeys.
The colors of feathers, fur, leather, beads and patterns can vary. All of our items are individually made by hand and are uniquely one of a kind. Therefore what you see on these pages is merely a representation of the product you will receive.