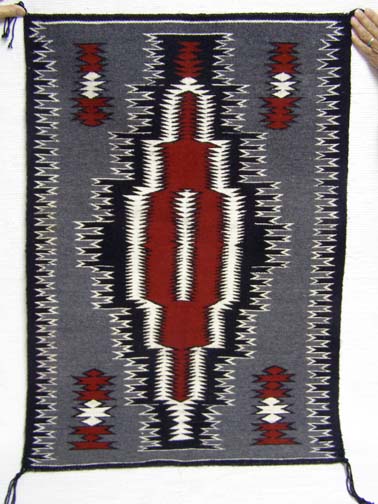 This small and beautifully woven Ganado Red rug was woven by Marjorie Mannie. She has been weaving all her life (83 years old). This is an unusual pattern and the colors are all in the natural/traditional family. We are proud to offer this great example of Navajo weaving.

Features:
Dimensions: 38″long x 26″ wide.

Price: $1549.00
Price includes shipping!