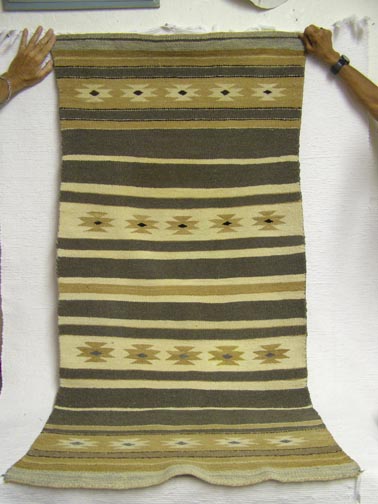 This beautifully woven rug was created by an unknown and, we think, young Navajo weaver. As happens with young weavers, she pulled the yarn a little too tight in the center area of the rug and the rug has a bit of an "hourglass" look to it. We are proud to enourage the young Navajo weavers and happy to offer this example of Navajo weaving.
See Image below for additional view.

Features:
Dimensions: 58″ long x 29″ wide.

Price: $264.95
Price includes shipping!
Additional View