As we enter the holiday gift giving season, why not consider giving Native American Art to a relative or close friend?  In the search for the perfect gift, many people, unfortunately, don't stop to realize that giving Native American Art is a great idea not only for the Holidays, but just about for any occasion.
The reason that more people are not aware of the beauty and variety of American Indian Art is simply a lack of stores displaying and merchandising these items.  Other than in the Southwest and Western states, one would seldom see a store or gift shop specializing in Native American gifts.  But now, online shopping on sites such as Grey Wolf Trading Post, anyone can discover and purchase these exceptional works of art, hand-crafted by Native American Indians of the Southwest.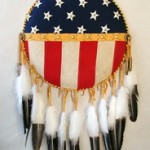 Besides holidays, other special occasions for gift giving include birthdays, the birth of a baby, anniversaries, and housewarmings.  For a birthday, a gift could be selected on the basis of the recipient's interests such as horses, music, history, etc.  Maybe even a gift that would have a spiritual meaning for him/her.  Because of the variety available, it would be easy to come up with that "just perfect" gift.
American Indian Art can also be given as a housewarming gift.  Most pieces can be used in decorating a home such as sculpture and wall hangings.  The giving of one piece can change the entire atmosphere of a room and would be truly appreciated by the homeowner.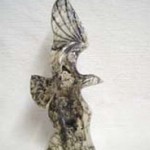 Lastly, many pieces of Native American Art have special meanings attached to them based on the type of material used or the historical use of the items.  This alone makes the gift special for the birth of a baby or the anniversary of loved ones.
So, if you are tired of trying to find that perfect gift for a loved one or a friend, take some time to look at what Grey Wolf Trading Post has to offer.  Browse our site and explore 21 categories of the best quality pottery, replica artifacts, and Kachina dolls.  All are hand-crafted in the American Southwest and come with Certificates of Authenticity.  You simply can't go wrong!