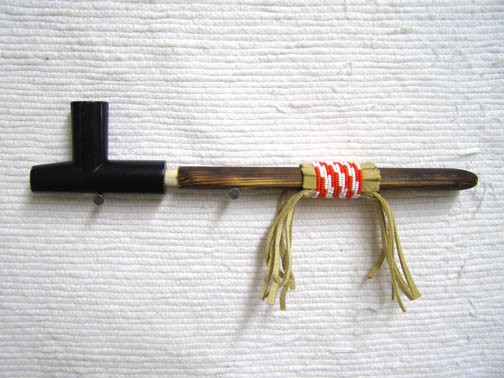 This fully-functional peace pipe with pipestone Plains style bowl and wooden stem. This pipe was handcrafted by Pete Musil (Heyoka), which means Clown, who is a Santee Sioux Indian, and the pipestone comes from Pipestone, Minnesota. Bowl is 3.5 in. long and 2.5 in. tall. Top of the bowl is .875 in. in diameter with a .375 in. opening. Total length of the pipe is 12 inches.
See Image Below for Additional View.

Artist: Pete Musil (Heyoka)

Features:
Dimensions: 12″ long total

Price: $134.95
Price includes shipping!
Additional View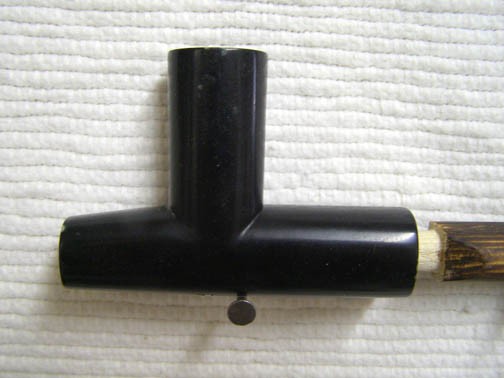 The Native American Indian Artists use only genuine feathers, furs, bones, beads, leather, wood, stone, etc. in the making of each work of art. There is nothing artificial used unless it is required by law. No parts of animals such as bones, feathers, etc. are from any animals considered endangered. The feathers used are from Wild Turkeys.