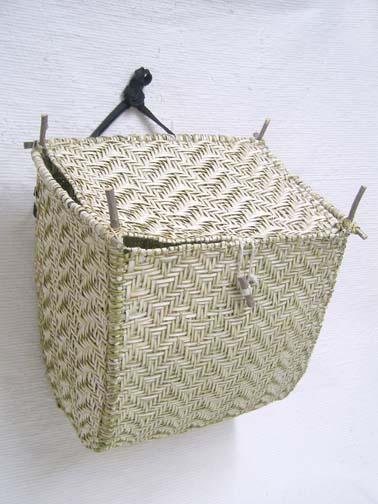 Burden baskets are traditionally carried via a strap on the forehead and the basket rests on the woman's back. This frees her hands for picking fruit, berries, gathering sweetgrass, or carrying a child in a cradle board. At the end of the day these baskets are hung outside the home; visitors are asked to put their burdens in the basket as they enter and then gather them when they leave. Many times, the visitors will find that the troubles have been taken on the wind while they visited. Artist: Renae Roy
See Image below for additional view.

Features: 12.5″ wide x 11″ deep x 17″ tall

Price: $914.95
Price includes shipping!
Additional View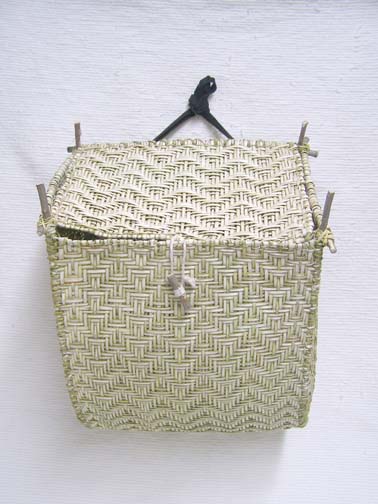 The Native American Indian Artists use only genuine feathers, furs, bones, beads, leather, wood, stone, etc. in the making of each work of art. There is nothing artificial used unless it is required by law. No parts of animals such as bones, feathers, etc. are from any animals considered endangered. The feathers used are from Wild Turkeys.
The colors of feathers, fur, leather, beads and patterns can vary. All of our items are individually made by hand and are uniquely one of a kind. Therefore what you see on these pages is merely a representation of the product you will receive.