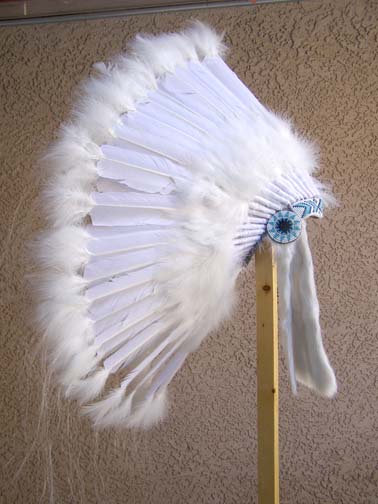 This Native American Made Wedding Bonnet has approximately thirty all white feathers sewn onto a heavy felt feather fluff-covered skull cap with a single honor feather in the center of the back. The brow band and matching beaded rosettes are beaded by hand. Beading patterns will vary.
See Image below for additional view.

Price: $524.95
Price includes shipping!
Additional View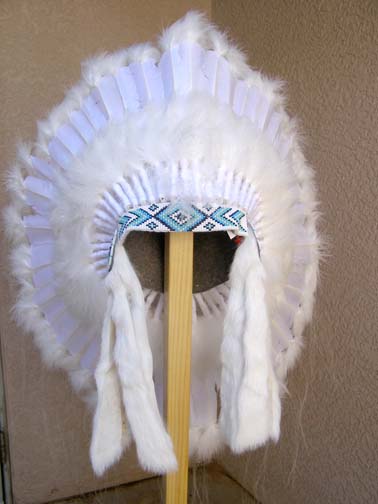 Genuine feathers, furs, bones, leather, beads, stone, wood, etc. are used in the fabrication of each piece. Nothing artificial unless required by law. No animal parts (bones, feathers, etc. are from endangered species). Feathers are from Wild Turkeys.
The colors of leather, fur, feathers, beads and the patterns will vary. All of our items are individually handcrafted and what you see here is merely a representation of the product you will receive.