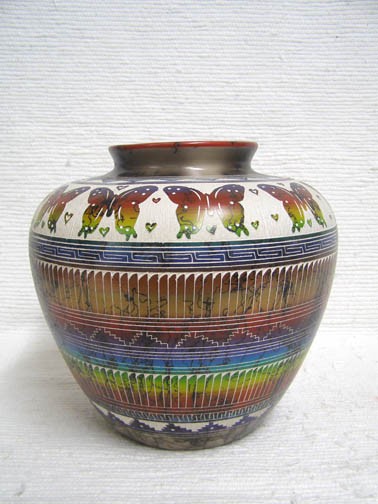 This large beautiful finely etched horsehair pot is etched with traditional symbols and the shoulder of the pot is ringed with butterflies. The butterfly is a symbol of beauty for the Native Americans. The name McCarty is derived from the place where pots of this shape were made. This is also called an apple pot for its shape.
Artist: Velcita Whitegoat

Features
Dimensions: 9″ tall x 9.5″ diameter

Price: $374.95
Price includes shipping!