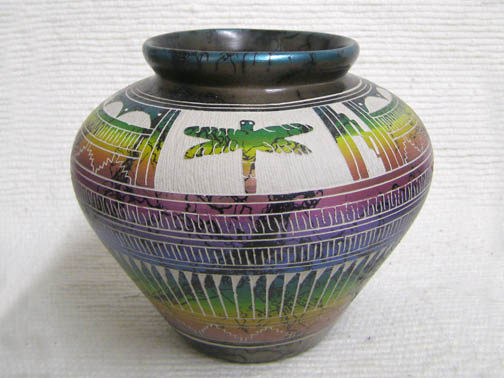 This beautiful fine etched horsehair pot has a dragonfly as the focal point. The dragonfly appears in summer and is an indication that water is near. They are a celebration of the summer rains that are prayed for in the arid southwestern desert.
Artist: Marshalene Bennett
Features: 5.5″ tall x 7″ diameter

Price: $174.95
Price includes shipping!