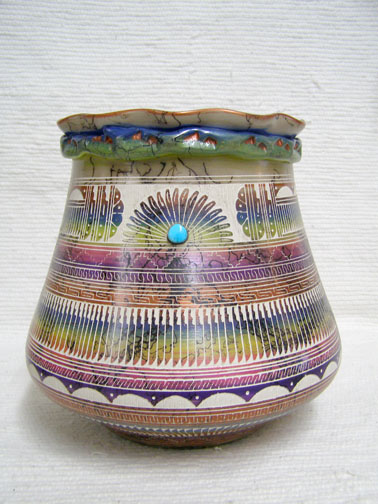 This beautiful fine etched horsehair pot has a Turquoise stone in the center of a prayer feather fan. The entire pot is etched with traditional Navajo symbols and the colors are the pastels of the desert at dawn.
Artist: Hilda Whitegoat

Features: 8″ tall x 8″ diameter

Price: $399.95
Price includes shipping!