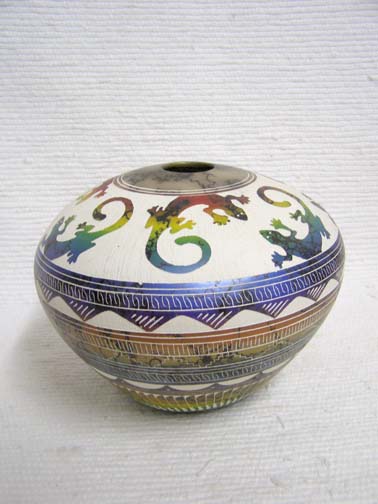 This beautiful fine etched horsehair seed pot has Lizards (who represent water) encircling the vase. This type of pot would be used to store seeds through the winter. The lizards protecting the pot are a prayer for moisture in the ground to ensure that the seeds take root and grow.
Artist: Hilda Whitegoat

Features: 6″ tall x 7″ diameter

Price: $172.95
Price includes shipping!