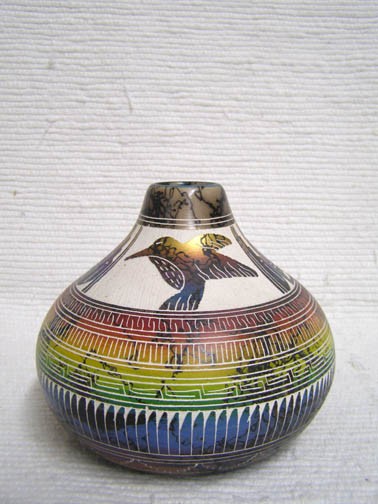 This beautiful fine etched horsehair smoke pot has a hummingbird as its focal point. The Smoke Pot is used by Native Americans to burn dried herbs for cleansing and healing the sick. The Hummingbird represents beauty.
Artist: Velcita Whitegoat

Features
Dimensions: 5″ tall x 6″ diameter

Price: $149.95
Price includes shipping!